The guest on the YouTube channel Nauka i Misterije Balkan was Veljko Milković, inventor and researcher. He is engaged in research, invention, innovation, studying the history of inventions, futuristic projects, writing, etc.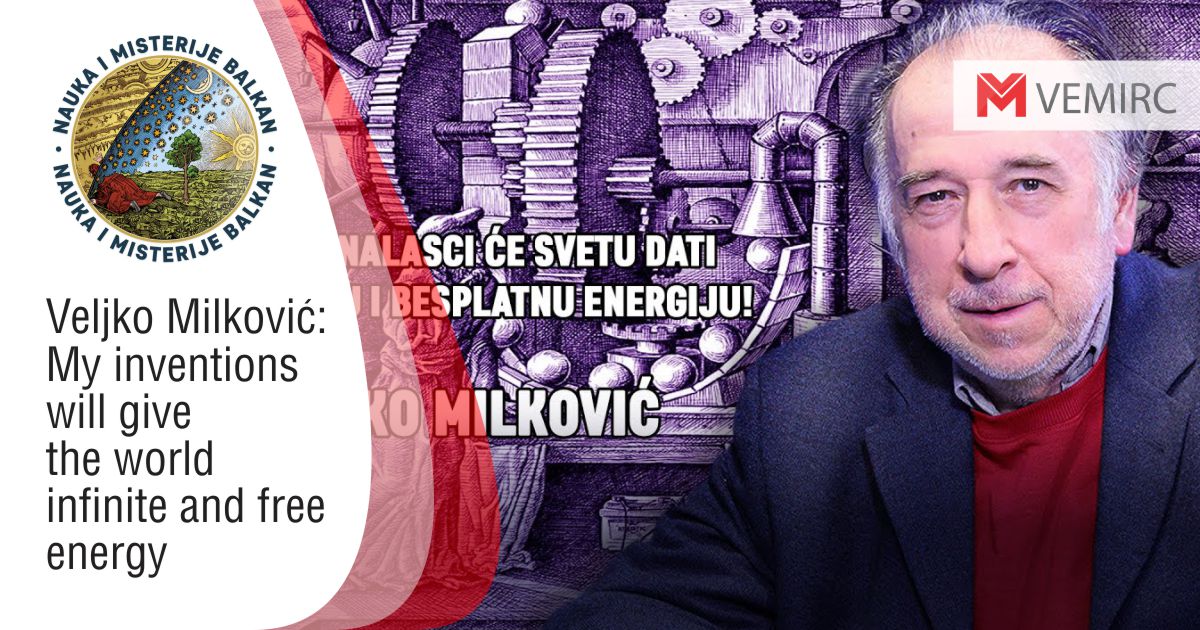 The description of the video also states: "Milković's two-stage mechanical oscillator, which served as a base for a unique patented water pump, has traveled the world. Using its principle, water pumps are already being made in Italy, and his patent is being studied in America, India, Mexico ... He has 114 inventions, of which about 40 published inventions, some of which are in long-term use and 29 granted patents.He has written 15 books that have been translated into several world languages and on the basis of which he has so far made several feature-length documentaries. He is the conceptual creator of a self-heating ecological house and a large number of ecological innovations that have been in use for many years. In his research work, he was intensively studying the phenomenon of gravity as well as improving antigravity experiments and related antigravity propulsion devices. He is a member of the Serbian Academy of Innovative Sciences from Belgrade. We encourage you to watch the entire show and learn more about a number of interesting topics. "
The show was hosted by journalist Nemanja Blagojevic.