"Veljko Milković Research and Development Center" is a non-profit organization dedicated to eco-sustainable development, promotion, development of new products, technologies and their implementation in everyday life.
Research Center VEMIRC, as a successor and legal follower of multi-decade tradition of research and inventions of academician Veljko Milković and associates, was officially founded in 2009. as a keeper of innovative creativity of Veljko Milković. Basic aim of VEMIRC is scientific exploration and description of inventions and findings made by Veljko Milković, in order to leave them as a legacy for the future generations to use.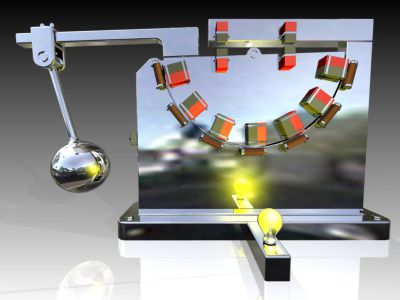 Raising awareness on the significance and the benefits coming from the use of alternative energy sources, using examples and development of eco-innovation of academician Veljko Milkovič, and thru living in harmony with nature .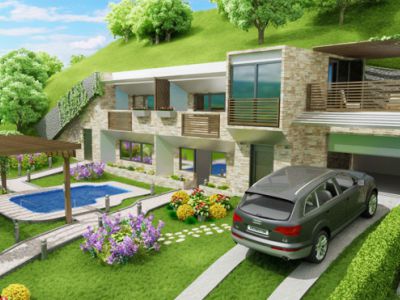 Ecological settlements and public buildings of maximum comfort, with maximum usage of alternative energy sources and maximum energy efficiency, along with healthy and safe living in harmony with nature.
Citizens association "Veljko Milković Research and Development Center - VEMIRC" Novi Sad is achieving it's goals in the fields of energetics, mechanical engineering, ecology and other connected areas thru it's scientific, expert and practical work. Main goal of VEMIRC is scientific and expert research, advancement, affirmation and exercizing practical use of researches and innovations made by academician Veljko Milković, his inventions, innovations, patents and other findings. The Association has a specific goal to conduct activities that concern forming a Foundation and an Institute that will be named by Veljko Milković.
Slogan
Together we will succeed!
The following activities of "Veljko Milković Research and Development Center - VEMIRC" are used to accomplish it's declared goals:
- Research and development
- Design and engineering
- Consulting and management
Areas: energetics, mechanical engineering, ecology, arhitecture, construction, history, archeology, tourism...
Disciplines: energy technologies, mechanical oscillations, energy efficiency, renewable energy sources, ecological and green arhitecture, healthy housing...
Administrative authorities of VEMIRC are Assembly, President, Steering commitee and General secretary.
The basic structure of VEMIRC is consisted of departments and laboratories:
Department of ecological innovations
Green architecture and healthy housing bureau
- Expert council
- Design and construction sector
- Economy and legal affairs sector
- Development sector
Petrovaradin fortress department
Department of archeology
Laboratory for the exploration of two-stage mechanical oscillations
Scientific council
Development team
Technical team
- Mechanical engineering section
- Electrical engineering section
Analytics team
Workshop
Aside from departments, the structure of VEMIRC is also consisted of the following expert teams:
PR & Web team
Advertising and promotion team
Projects and fundraising team
Publishing and publications team
Finance team
Legal team
VEMIRC Pendulum Lab and the author, academician Veljko Milkovic, are open and willing of cooperation with all partners of good will toward further development of our technologies and their application in every day life.
All individuals, enthusiasts, scientists, researchers, engineers, technicians as well as the institutions (universities, institutes, foundations, companies...) are welcome to join our growing international team and contribute to a better and more quality achievement of the set goals and faster practical application of the two-stage oscillator technology.
VEMIRC Pendulum Lab is open for all initiatives from bussiness proposals to scientific cooperations and it is seeking for the partners for common projects and submitting the applications to open calls of funds, foundations and other donors.
Academician Veljko Milkovic, as the author of the patented technology of the Two-Stage Mechanical Oscillator, is open for all initiatives from business partners and investors for mutual beneficial partnerships and for further using of the great potential of practical application of the two-stage oscillations.
projects
---
More than 1000 projects around the world are concerned with studies of two-stage mechanical oscillator
countries
---
Two-stage mechanical oscillator is being studied in 105 countries around the world
million google seach results
---
More than 13.000.000 results in google search appear for the term "two-stage mechanical oscillator"
patents
---
114 reported patents and technological advancements filed by academician Veljko Milković