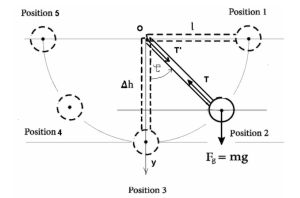 This paper will discuss two basic problems with mathematical models of the two stage mechanical oscillator of Veljko Milkovic; problem with dynamical usage of input energy and problems with soft connection between members of the system. The paper is written in order to describe the common problems scientists have in modeling this system and also the wrong conclusions that come out as the consequence of the usage of Lagrange's equations which fail to describe all the facts correctly.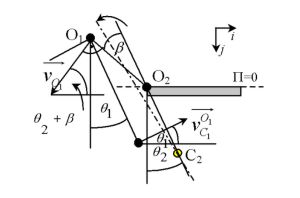 In this paper, results of the simulation of a double pendulum with a horizontal pad are presented. Pendulums are arranged in such a way that in the static equilibrium, small pendulum takes the vertical position, while the big pendulum is in a horizontal position and rests on the pad. Motion during one half oscillation is investigated. Impact of the big pendulum on the pad is considered to be ideally inelastic. Characteristic positions and angular velocities of both pendulums, as well as their energies at each instant of time are presented. Obtained results proved to be in accordance with the motion of the real physical system. Double pendulum with pad refers to the two-stage mechanical oscillator that is invented, patented and constructed by Serbian inventor Veljko Milkovic.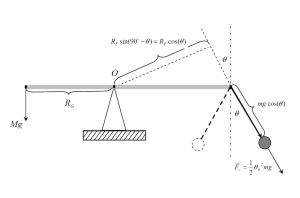 Two-armed lever has a weight on one arm, and the pendulum on the other, which is oscillating forcibly because of the additional force moment created by the swinging of the pendulum. "Gradual" oscillations of the lever are also possible, but for the selection of the masses on lever arms and the selection of the force arm and the weight arm, there are no spontaneous oscillations. The first part will contain the theory of the mathematical pendulum, and then all the results will be used for the solution of the basic problem: oscillation of the lever due to the oscillation of the pendulum.
Other informations on Two-stage mechanical oscillator