A doctoral dissertation on the topic "Building blocks of autopoiesis in organization 4.0" was published in Slovenia, which deals with the organizational abilities of living beings, and the references mention Veljko Milković and, especially, his book Energy turning point or apocalypse. In this paper, the author Tanja Balažic Paček equates the genius of Galileo with Veljko Milković and his explanation of oscillations.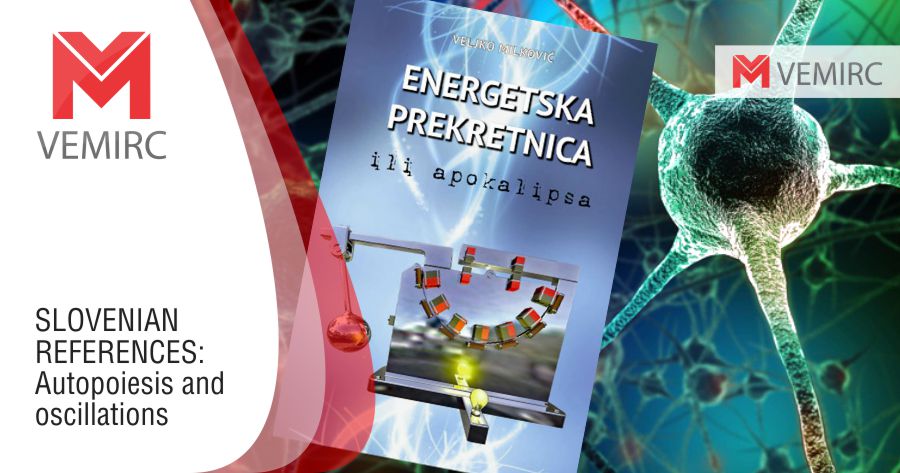 Autopoiesis was originally presented as a system description that was said to define and explain the nature of living systems. A canonical example of an autopoietic system is a biological cell. For example, a eukaryotic cell is composed of various biochemical components such as nucleic acids and proteins, and is organized into limited structures such as the cell nucleus, various organelles, the cell membrane, and the cytoskeleton. In a narrower context applied to human beings, it concerns man's ability to, in addition to biological sustainability in terms of species extension, also organize production-ecological sustainability through modern industrial production and distribution of goods and services.
In this sense, the author Tanja Blažic Paček based her thesis on the idea of autopoiesis in organization 4.0, which represents, in an industrial framework, a kind of community of physical resources and advanced digital technologies, such as artificial intelligence (AI), robots, drones, autonomous vehicles, 3D printing , etc. However, one of the discussions is related to how much the human mind is capable of making a creative leap in organizing such systems. When we say "creative breakthrough" we mean the next level of ecological sustainability by applying clean technologies instead of the dirty ones that are currently in use, and that's where the two-stage mechanical oscillator is as a potential source of electricity.
In this extensive doctoral dissertation, the author quotes, among other things, Veljko Milković from his book Energy turning point or apocalypse: