The Internet portal Agroklub conducted an interview with academician Veljko Milković on the occasion of his concept of reflective surfaces applied in agricultural production. Stables and barns can be built on a similar principle as self-heating eco-houses, because in fact a more favorable temperature provides higher productivity in food production, says Milković.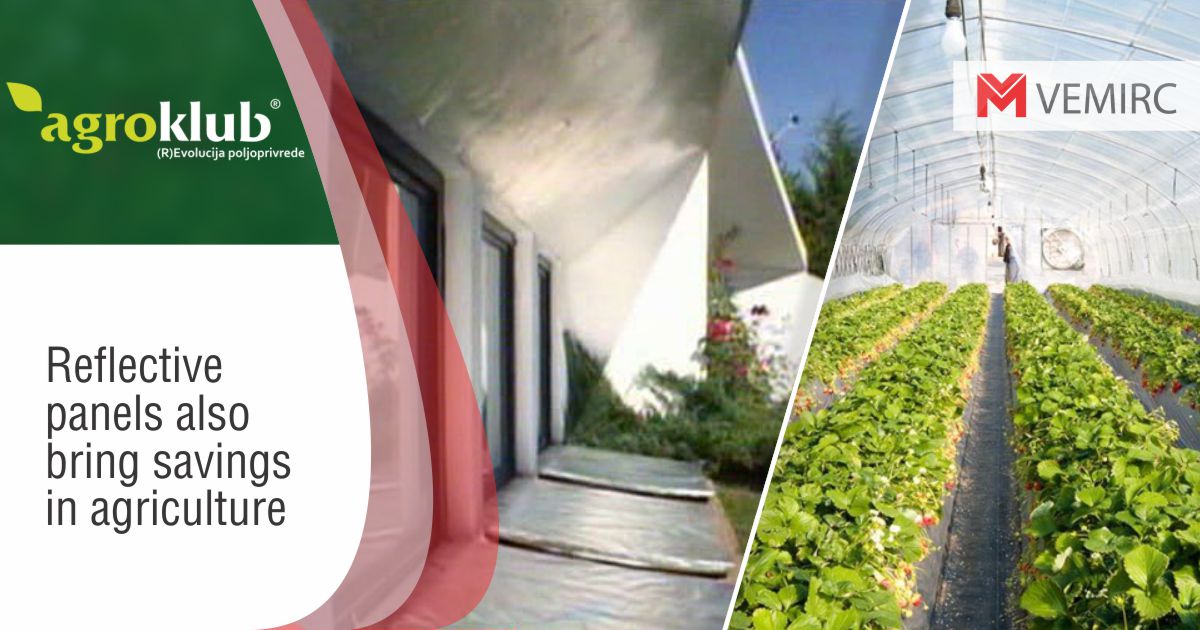 The original article is published in Serbian language, so the follownig text is a full translation of the published article:
Thanks to the Novi Sad inventor and academician of SAIN (Serbian Academy of Inventors and Scientists), Veljko Milković, in Serbia for nearly three decades there are a dozen self-heating ecological houses or solar dugouts that have proven to be an excellent investment thanks to reflective panels that can be used in agriculture.
This type of construction pays off in ten years at the longest, so the house literally pays off on its own, because these are constructions with reflective surfaces, which have shown that they can save up to 85% on heating. Also, those who live in them, state that about 30% is saved on lighting.
The reason for that is that instead of an ordinary roof, they have earth protection, which protects the house from low temperatures during the winter, but also high ones during the summer months. Another advantage is that the walls are also protected from erosion, so the solar eco-dugout requires the least investment with which the greatest energy savings are obtained.
The creator of the idea of a self-heating ecological house states that this type of building does not require deep foundations, neither a storage room for heating, nor the large consumers such as boilers for steam heating, radiators and stoves.
The key is that its foundations are buried about a meter into the ground. However, the interlocutor points out that construction is not possible in all parts of the country due to groundwater. Wavy terrain is good for its construction, but it also proved to be excellent in the plains.