Academician Veljko Milković is constantly working on new applications and perfecting his most outstanding invention, the two-stage mechanical oscillator. This invention has become the subject of numerous scientific research papers published all over the world, and interest in studying its application has not waned for 20 years both in scientific circles and among enthusiasts. In this article, Milković presents the improvements of the two-stage mechanical oscillator.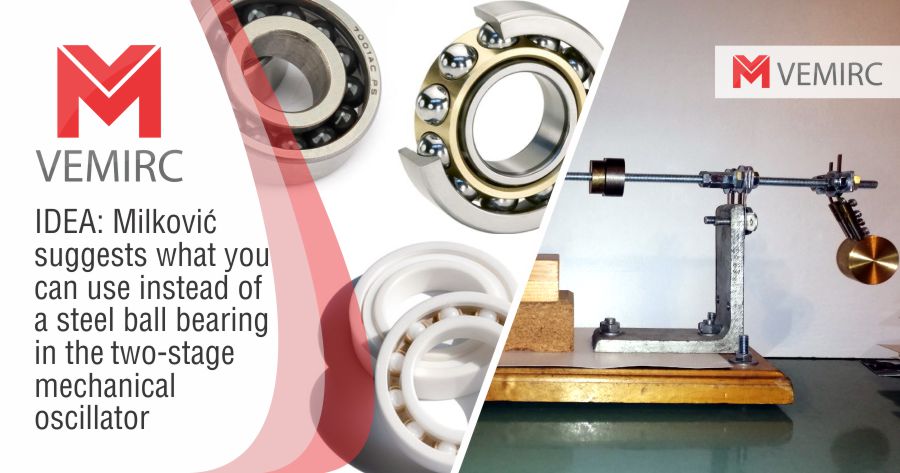 Many try to make replicas, some have succeeded, but mostly with the help of steel ball bearings. By the way, these bearings are not so bad, because they are actually the most common type of bearings used in almost all mechanical operations. They enable the adequate operation of the moving parts of the machines, that is, their basic function is to transfer the load from the moving to the stationary parts of the machines. They consist of two rings, one containing the ball, and the other carrying the load through the ball.
One of the rings is stationary, and the other is connected to a rotating assembly, for example, a shaft. In this way, one of the movable rings rotates and provides motion to the balls, while the rotational motion of the ball tends to rotate the other bearing ring. Everything is able to spin smoothly because the spherical shape of the ball only touches the inner and outer rings at very small points. However, this can also be a hindrance if the bearing is not used properly, and due to the small contact area that holds a certain load, the balls can deform and destroy the bearing under such a high load.