In 2014, the two-stage mechanical oscillator also served as an inspiration in art. In the Norwegian city of Bergen, at the Academy of Art and Design, in the framework of the Exhibition "Skyvelære - Critical review of the artistic results of the grant-funded artistic research project", an installation (object) inspired by the oscillatory pendulum-lever system of Veljko Milković was presented.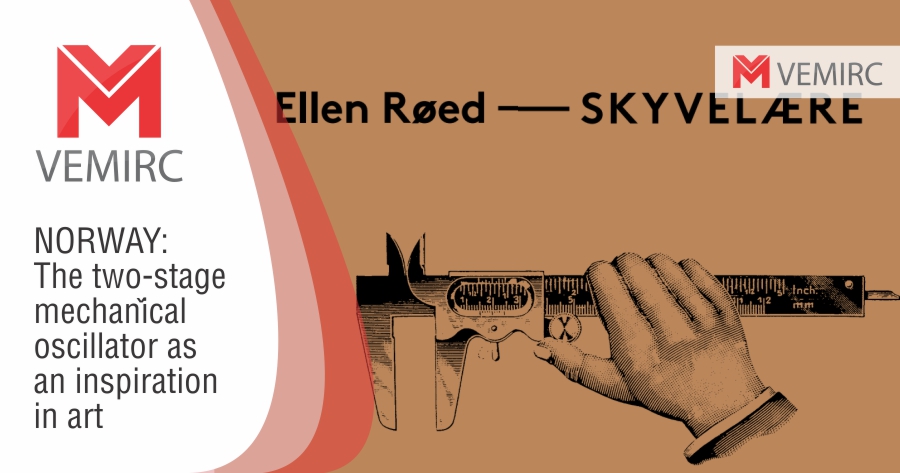 This is the first time that a two-stage mechanical oscillator appears as inspiration in an art-related project. The exhibition was organized as part of the Norwegian Artistic Research Fellowship Program. The installation itself at this exhibition is called Utopian Mobile and is an object with moving parts, i.e. camera and projector (the main components of the video feedback circuit) are suspended from opposite ends of the rod. A camera mounted on a pendulum at one end caught the "imbalance," while a projector at the opposite end projected the recorded image in the same direction.
If someone engaged with it, pushed or pulled one of its arms, it would work for a while, stamping, rotating, and creating images while observing and reflecting its surroundings through an ongoing negotiation with gravity.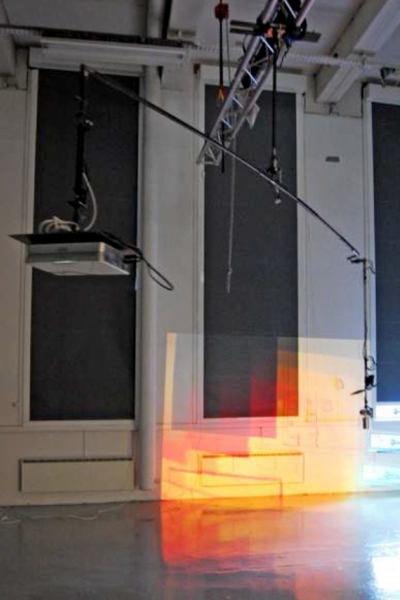 Autor ove instalacije (objekta), između ostalog, pojašnjava kako vidi ideju instalacije i šta njom želi da postigne. Pored toga navodi i sledeće: