The team of Novosadska TV visited the Serbian Academy of Inventors and Scientists - SAIN. On that occasion, they conducted interviews with academics - members of this academy, among whom is academician Veljko Milković.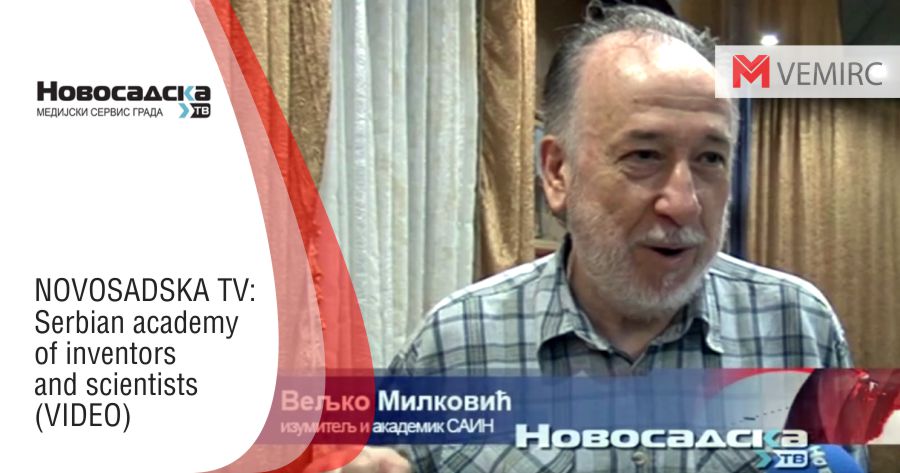 Although small in number of academics, the Serbian Academy of Inventors and Scientists, by winning many of the most prestigious world awards, still proves these days that Serbian genius and Serbian inventions are not a thing of the past, but of the present and future. Serbian invention still belongs to the world top, and as our inventors say, they are pleased not only with international recognitions, but also the application of our patents all over the world, and we have inventions in many areas: from energy, through industry and agriculture, to medicine.
One of the academics and a member of the presidency of SAIN is Veljko Milković, an inventor and researcher from Novi Sad. In his presentation, Milković states that the machines based on his invention - a two-stage mechanical oscillator, are mostly sold in the world and are intended for heavy industry (mills and crushers for ore, etc.).