December 11, 2020 will be remembered as Veljko Milković's day in the Serbian media. The information portal RINA (Regional Information News Agency) visited academician Veljko Milković and published an interview and photos on the topic of Milković's most famous invention - the two-stage mechanical oscillator.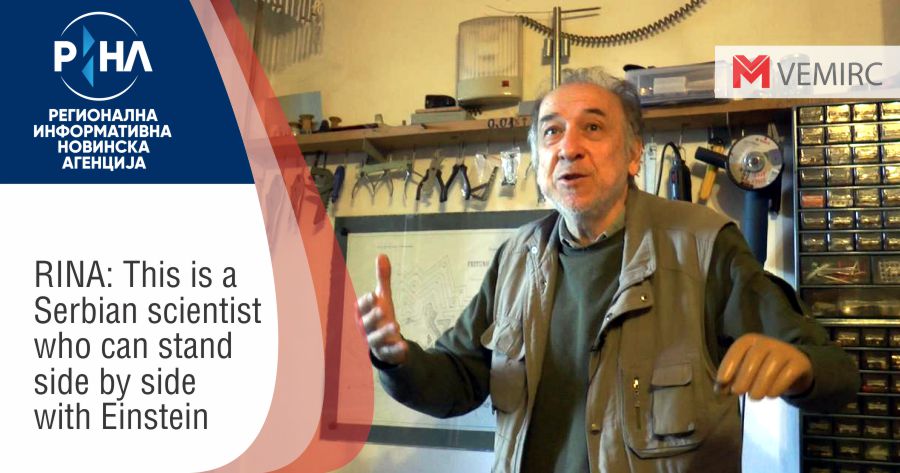 Many printed and electronic media took over this news from the RINA news agency, so the interview appeared on the portals Blic, B92, Telegraf, Alo!, Kurir, Espresso, etc. This is just proof that the two-stage mechanical oscillator and academician Veljko Milković are getting more and more attention, not only in international scientific circles, but also in the domestic media.
The original article is published in Serbian language, so the follownig text is a full translation of the published article:
Veljko Milković is one of the most successful Serbian academicians, and his inventions have been included in the world's most important discoveries of exceptional efficiency for years and are used in over 500 companies around the world.
The Serbian scientist was born in Subotica in 1949 and he invented the self-heating ecological house, a solar dugout with earth protection and reflective surfaces that help save energy consumed for heating and lighting, and numerous, as he calls them, ecological innovations.
His inventions are based on the utilisation of the advantages of using two-stage mechanical oscillations and a driving pendulum. His discovery is considered a "new mechanic" and can be used in a million ways.