The Serbian daily Telegraf published an extensive interview with academician Veljko Milković, in which, in addition to allegations about the two-stage mechanical oscillator, self-heating buildings and history research, they also present Milković's invention - the anti-hemorrhoid seat.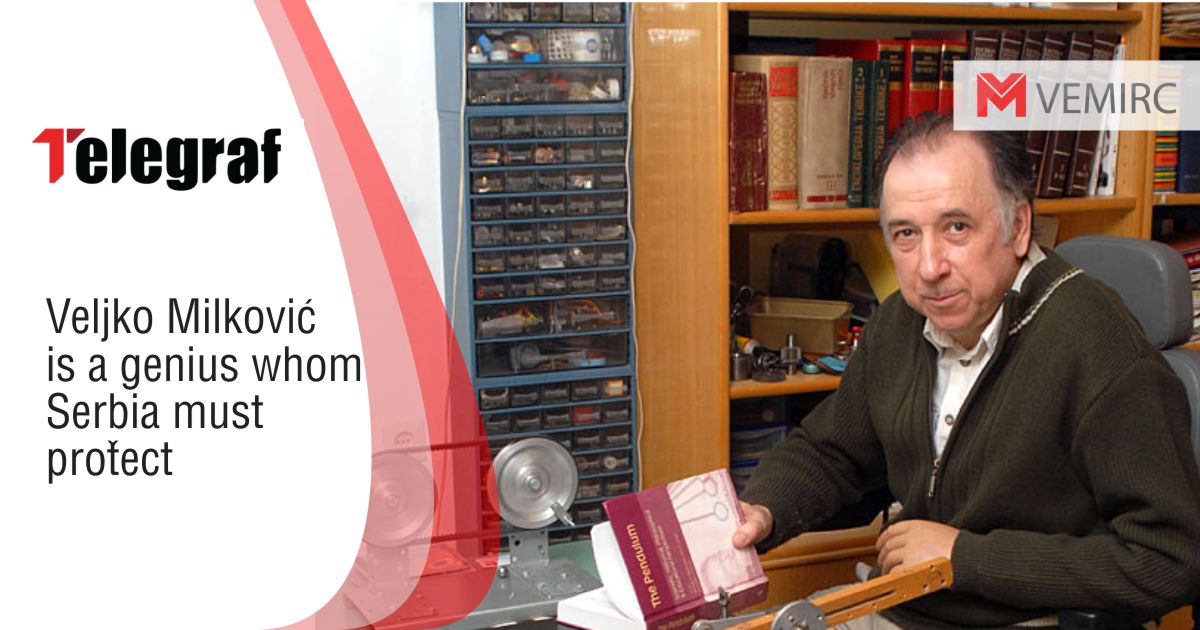 The original article is published in Serbian language, so the follownig text is a full translation of the published article:
Academician Veljko Milković has so many inventions that it is impossible to protect them all. Many of them have practical applications and are widely used, such as solar dugouts, greenhouses with reflective surfaces, autonomous battery chargers, universal tools and others. However, a member of the European Academy of Sciences in the department of innovations does not intend to stop there because for the "rational optimist", as he says for himself, there is no end ...
With his latest invention, Milković showed that medicine is not foreign to him either. He made the Anti-Hemorrhoid Seat - a medical aid for all those who have problems with hemorrhoids.
The seat, which has been widely used since 2008 thanks to its innovative shape and narrowed opening, prevents vein tightening and as a result naturally regulates bowel emptying without accompanying painful effects, gradually reduces and eliminates pain and hemorrhoids over time.
Although it is impossible to be a prophet in your place of living, it still happened that both the inventor and the producer are from the same city, Novi Sad. Trial production has started and the company is in the process of being opened - Milković reveals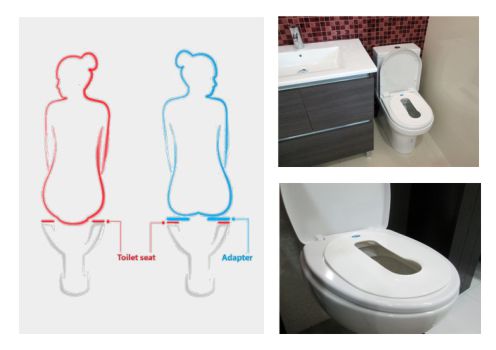 In 2014, a group of intellectuals and organizations from the country and abroad launched the initiative for Veljko Milković's candidacy for the most prestigious scientific award - the Nobel Prize in Physics for his scientific contribution to the discovery of new phenomena in mechanics and the benefits of using two-stage mechanical oscillations and a pendulum. and became famous. and the City of Novi Sad supported this candidacy.
The candidacies were preceded by numerous civic and environmental projects inspired by the Petrovaradin fortress.
His pendulum water pump saves about 90% of energy because water is pumped by the pendulum drive. This enables irrigation with less cost, and the same principle is applicable to desalination of sea water or purification of polluted water.
The reward of an American company for my contribution to the use of a pendulum in water pumps is 200 shares. I also received an award for the same project from the Energy Globe Award - claims this scientist. The advantages of Milković's two-stage mechanical oscillator were recognized in the hydroelectric power plant on Djerdap. The oscillator is used to start electric generators, presses, briquettes ... then during forging and in many processes in industry where you want to reduce energy consumption.
A dozen self-heating houses have been built in Serbia so far, which, due to their construction method and materials, achieve high savings in heating and construction.
Instead of a classic roof, the self-heating ecological house has earthen protection that protects the building from low winter and high summer temperatures, and in addition the walls are protected from erosion.
Eco houses do not need deep foundations, a large storage room for heating, significant heating installations ... Savings in heating are based on reflective surfaces that largely reflect direct and diffuse solar radiation. Ideas for inventions, he says, came to him by themselves from preschool age. It hasn't stopped since then, every day is work, work and only work, re-examination of reality, confrontation with practice ...
Although there is no one in the family who would follow his path, there are many in the world who follow his work.